How tourist and visitor attractions in Ireland benefit from the Euro Souvenir banknote?
Having a real banknote with the picture and name of your attraction on it, be it a museum, a castle, a zoo or any other visitor or tourist site, is a great thing. And your business can benefit from it in different ways. The Euro Souvenir banknote is an innovative product that resonates very well with visitors and collectors alike, as the experience from different EU countries such as France, Germany, Italy, Slovakia, Belgium and others show. And from January 2019, it is available for visitor attractions and touristic sites in Ireland. Read More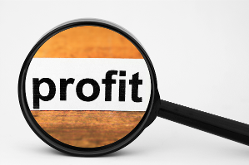 License contract for Euro Souvenir aka. 0 Euro banknote signed in October 2018

Euro Note Souvenir signed the contract for the country-license for the popular Euro Souvenir concept (also known as 0 Euro banknote) in October, and has acquired the license to print money, so to speak. From January 2019, the company will be ready to take orders from visitor attractions and tourist sites all over Ireland. Any well-known historic and cultural heritage site, iconic buildings and places, landmarks or famous event can now have a real banknote printed with their own picture. Read More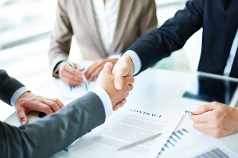 PRESS RELEASE: Ireland's First '0 Euro Banknote' Souvenir Officially Released
HEADFORD - August 13, 2018 —Euro Note Souvenir, a Galway based company, has launched the first '0 Euro' banknote for Ireland this month. The banknote, also referred to as Euro Souvenir, shows the picture of a Celtic harp and a map of Ireland and its counties, and marks the beginning of the introduction of the Euro Souvenir concept in Ireland as an Irish souvenir or Irish gift. Read More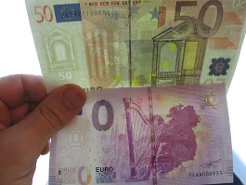 The Ireland euro souvenir banknotes have arrived!

Ireland's first 0 euro banknote are available as of Friday, August 10th. All pre-orders have been shipped by now, and they went as far as France, Spain, Germany and Slovenia. The quality of the print is very good and the banknotes look great. Read More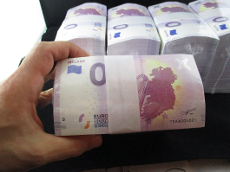 Early Orders / reservations for the first Euro Souvenir for Ireland started

About 2 to 3 weeks ago, we activated a small online store at www.euronotesouvenir.com just in case anybody is interested in (pre-)ordering one of the Euro Souvenir banknotes for Ireland as it can be shipped only from beginning of august. Read More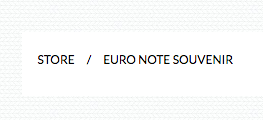 The first Euro Souvenir for Ireland is available soon

The design of the first Euro Souvenir for Ireland has been finalized and the zero euro banknotes are currently being printed. Here is how it will look Read More