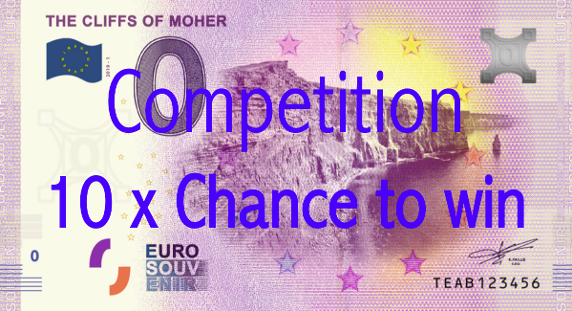 Facebook Competition
10 x Cliffs of Moher banknotes to win
We will start a Facebook competition shortly, where ten lucky winners are picked who will receive their 0 Euro banknote with the Cliffs of Moher at the end of March. To be in with a chance to be among the winners, just do the following:
1. Go to our Facebook page (facebook.com/euronotesouvenir)
2. Like our Facebook page
3. Leave a comment under the post with the competition
We appreciate if you share the competition on Facebook, however it is not mandatory to take part.
© Copyright Euro Note Souvenir LTD