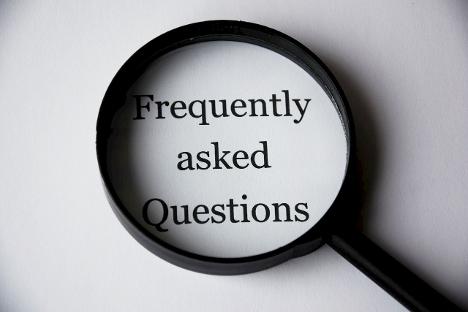 As the Euro souvenir Banknotes are new in Ireland and most people have never heard about this concept, there can be some concerns and questions regarding the products. Please find here some of the most common questions and the answers to them.
Are the Banknotes actually legal?
Yes, absolutely. The banknotes are printed by Oberthur Fiduciaire in France, and the company is specialised in currency printing and is one of the printing partners of the European Central Bank. They also print the Euro currency banknotes. On Oberthur's homepage, it says:
Euro accreditation : All our production sites, paper and banknotes, are accredited by the ECB to produce euros. This is the guarantee that we make very high quality banknotes under high security conditions. We also apply the same techniques and processes for all our customers, unlike our competitors who are not Euro-accredited, or decide not to produce all their orders with the same level of requirement.
(*The Oberthur website is in french. If your browser supports automatic translation, you can set it to english)
Are these real Banknotes?
Yes and no. They are printed from a company that prints Euro currency banknotes (s. former question) and have all the security features of a normal Euro banknote. They are trademarked as "0 Euro Banknote" or Euro Souvenir. However, they are no official legal tender and cannot be used as a currency or to pay with them.
What is a Banknote worth 0 EUR good for?
The banknotes can be personalized with beautiful pictures and motifs of cultural, historical or social significance and are a fantastic souvenir and keepsake. They can represent the essence of a visitor attraction, and be marketed to visitors so they have great souvenir of this memorable visit. Typically, a visitor our tourist attraction would order their exclusive motif to market to tourists and visitors. There are also many collectors across Europe as well as professional traders that look for new 0 Euro note releases. The notes are popular collectibles.
What type of businesses can have the 0 Euro Banknote?
Any visitor or tourist attraction with cultural, historical or social significance can get their own personalized souvenir banknotes. To give some examples: zoo, museum, heritage center, castle, natural attractions, distillery, city, historical buildings, statues, monuments, aquarium, animal sanctuary, persons with cultural significance, events, ...
Can private persons order a personalized motif?
Yes, as long as the theme shows pictures and motifs of cultural, historical or social significance, and the person has the right to use the desired picture, then definitely yes.
Can gift shops and tourist shops order a personalized motif?
Yes, of course. If they are located close to a tourist or visitor site, they might be selling personalized souvenirs of that site. The personalized Euro souvenir banknotes are a product exclusively for their business.
What motifs are not possible?
Anything that is not of cultural, historical or social significance.