HOW IT WORKS
Your own, personalized Euro Souvenir Note
You will receive a Euro Souvenir with your individual picture. The process is very simple: we only need one photo of your attraction (e.g. any tourist or visitor attractions such as a historical building, museum, zoo, park etc.) from you and the printing company, which is a partner company of the European Central Bank, takes care of everything else. Your personal image and the individual serial number on the ticket make each ticket truly unique.
The following picture shows the front of the Euro Souvenir template. The area in between the twelve stars is the area of personalization where your image will show:
Here you can see an example of an amusement or leisure park image for the Euro Souvenir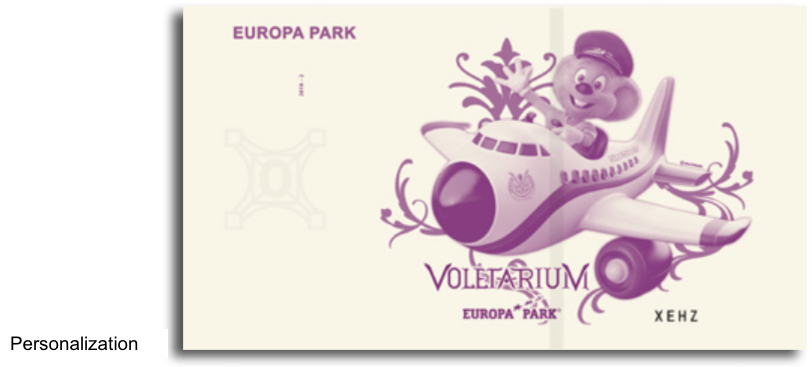 The numbers on the Euro Souvenir are the version number and year, and also a unique serial number consisting of the code of the country of issue, the Oberthur code (i.e. of the printing company) and the customer code.

The final Euro Souvenir with your picture and the name of your institution looks like this: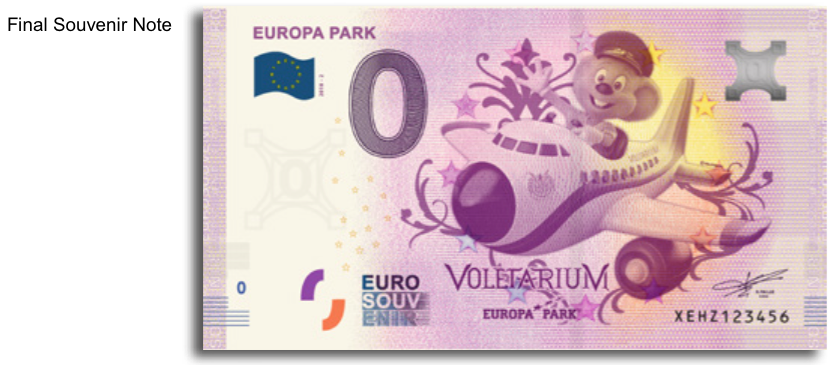 Here is another example. You can see only the picture and name of the institution: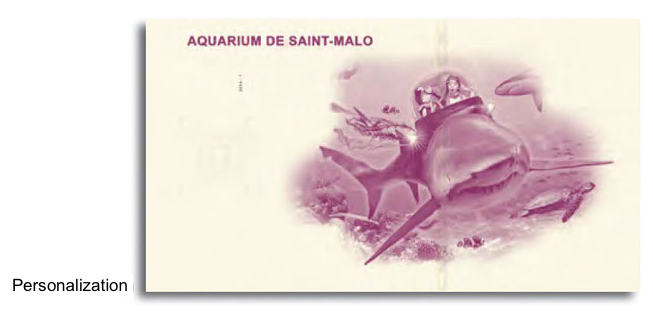 Here is the final product: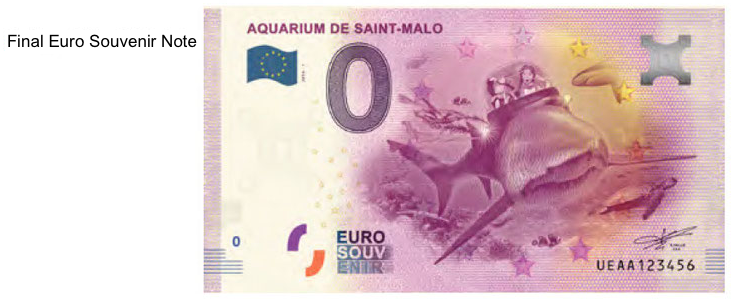 This is the back side of the Euro Souvenir: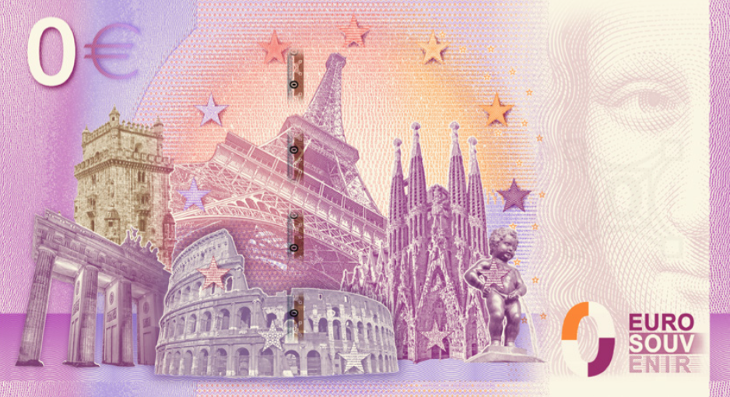 FEATURES
See it, touch it, hold it against the light
The Euro Souvenir is exactly like a real bank note. It is printed on bank note paper (cotton paper) in a famous printing house which is a partner company of the ECB, and it has the following features: Watermark, copper stripes, simultouch, hologram, transparent register, security background, invisible fluorescent ink and an individual serial number that is unique to each note.

Details of the Euro Souvenir note
You can see here that the Euro Souvenir note has all the details and security features of a bank note
FRONT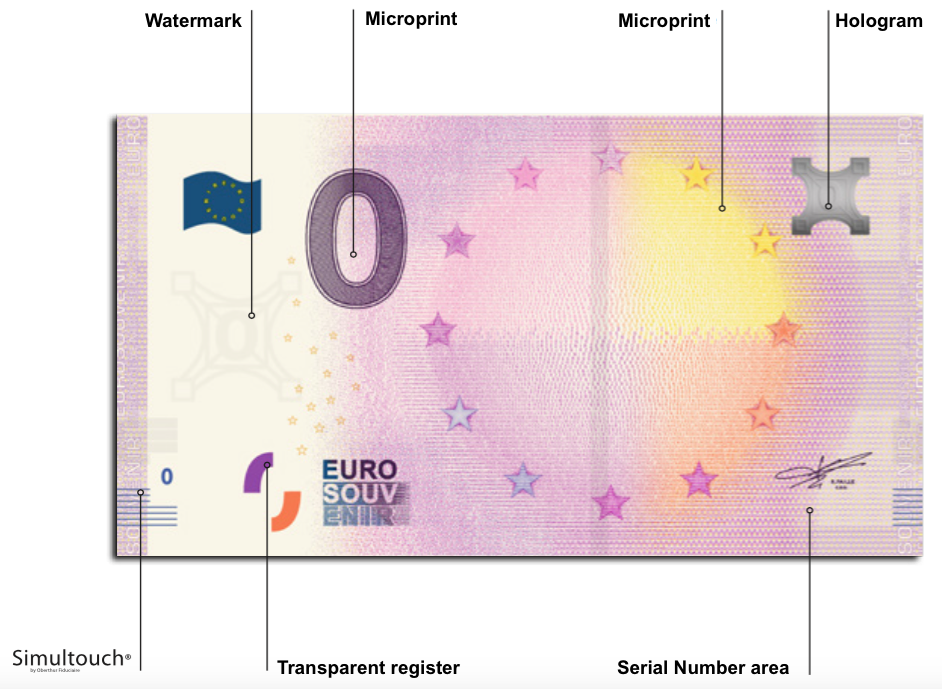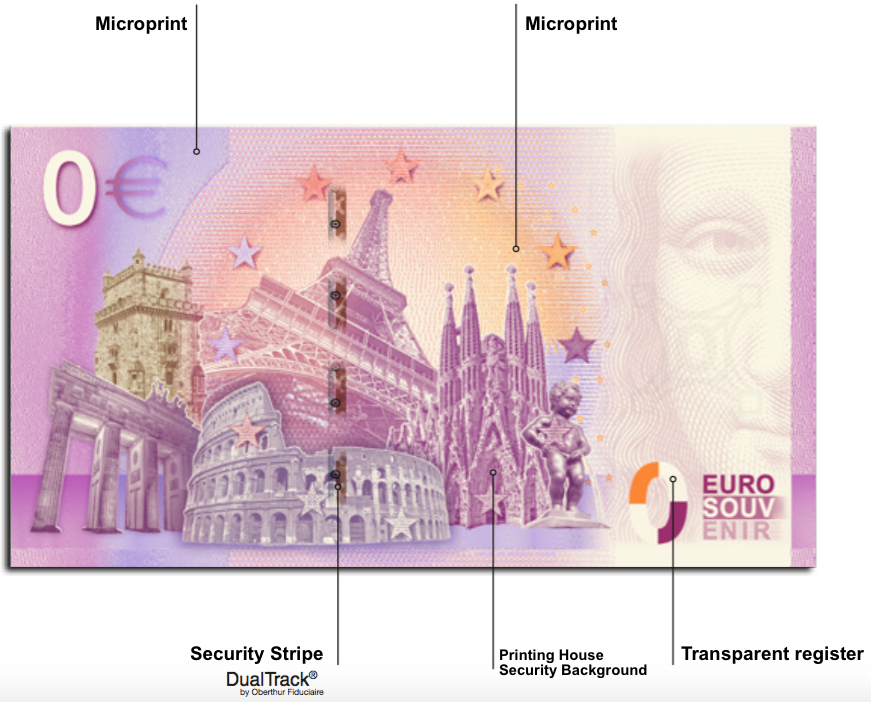 HERE ARE THE DETAILS OF THE SECURITY STRIPE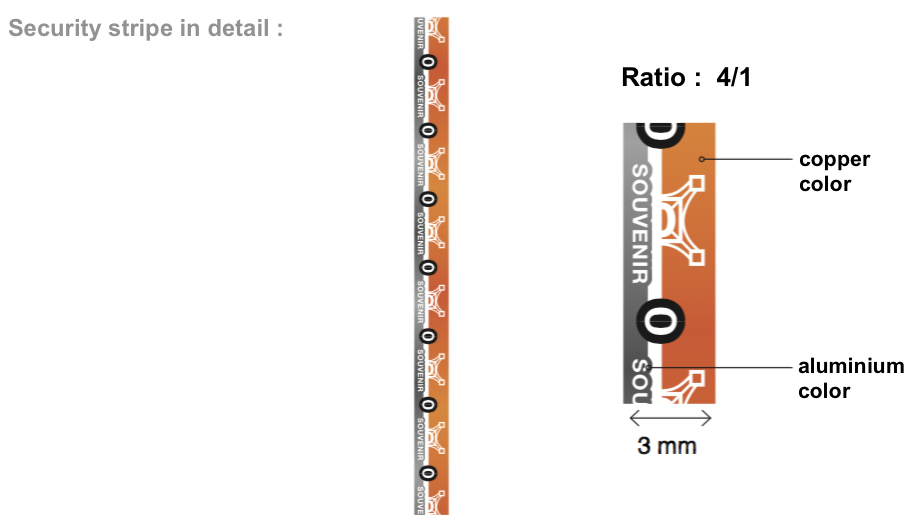 THIS IS WHAT YOU SEE IF YOU HOLD THE EURO SOUVENIR UNDER UV LIGHT
FRONT