Vending Machine & Counter Display

The Euro Souvenir Notes come with a vending machine where tourists and visitors can purchase the notes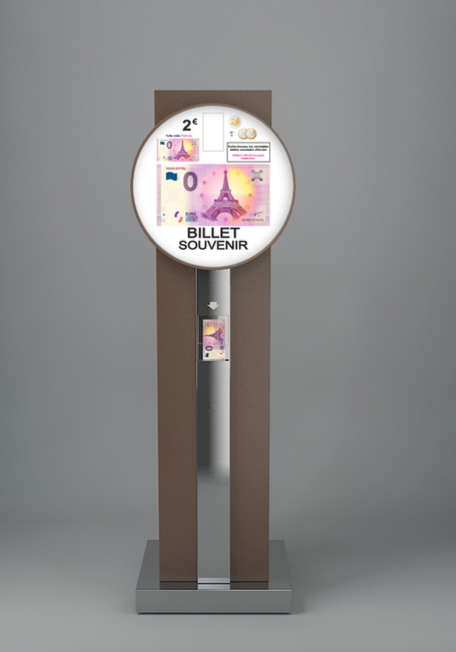 Vending Machine
The high-quality Euro Souvenir Note is sold in a modern design banknote machine at the reception, exit area or merchandise shop of your attraction. The price is 2 euros per Euro Souvenir.
For inquiries, please contact us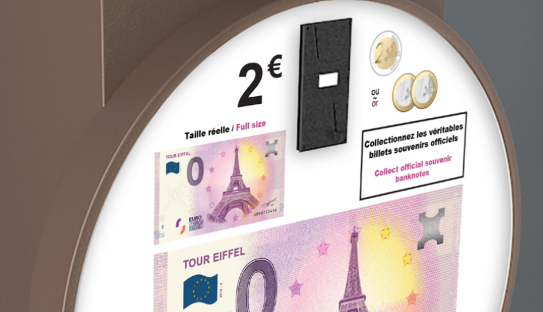 Easy Selling
The vending machine does the selling. You only need to collect the money and refill the machine with notes.
The beauty, simplicity and novelty of this innovative product attracts curious looks and triggers impulse purchases.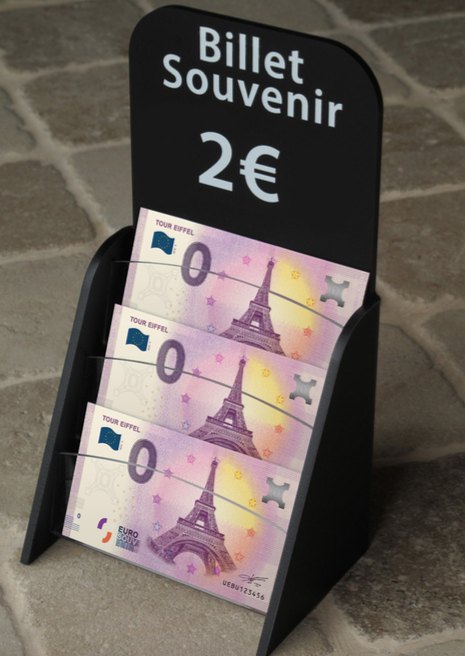 Counter Display
The counter display is available in addition to the vending machine. If you place it on the payment or reception desk, it will showcase the beautiful Euro Souvenir Notes of your attraction to all visiting tourists and customers.