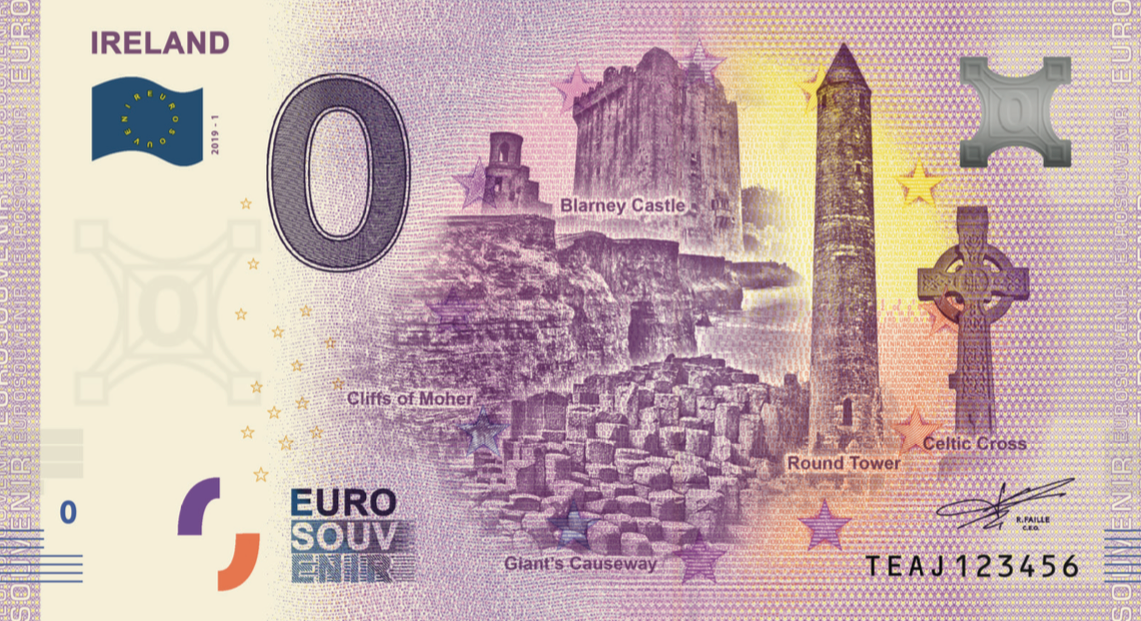 New Release in June: Ireland Banknote
The second 0 Euro Banknotes of the upcoming releases of the new series is titled "Ireland", and shows a collage of some of Ireland's best-known places and landmarks. It features the Blarney Castle, Giant's Causeway and the Cliffs of Moher, next to an Irish Round Tower and a Celtic Cross. The souvenir banknote looks truly stunning with its fine detail and high quality print. The banknote can be purchased in our online shop.
The innovative souvenir notes will also be available from Irish Gift stores in Ireland. Once the printing process has finished, the exact time and location (online and offline) will be published on our website and Facebook.
Here is what Wikipedia says about these famous landmarks:


Giant's Causeway
The Giant's Causeway is an area of about 40,000 interlocking basalt columns, the result of an ancient volcanic fissure eruption. It is located in County Antrim on the north coast of Northern Ireland, about three miles (4.8 km) northeast of the town of Bushmills.
Read More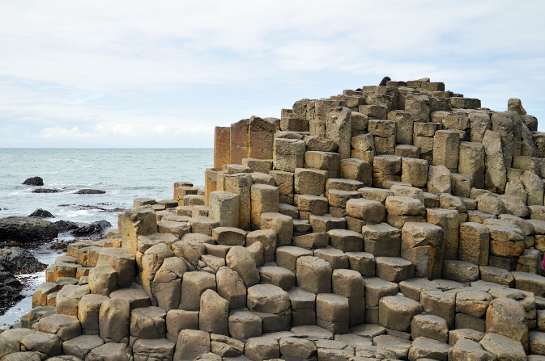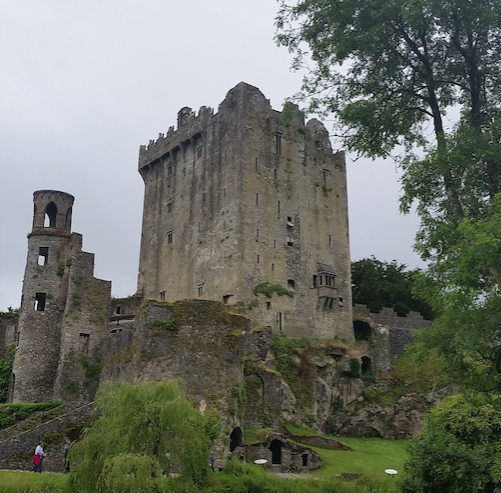 Blarney Castle
Blarney Castle (Irish: Caisleán na Blarnan) is a medieval stronghold in Blarney, near Cork, Ireland, and the River Martin. Though earlier fortifications were built on the same spot, the current keep was built by the MacCarthy of Muskerry dynasty, a cadet branch of the Kings of Desmond, and dates from 1446.
The castle originally dates from before 1200, when a timber house was believed to have been built on the site, although no evidence remains of this. Around 1210 this was replaced by a stone fortification. It was destroyed in 1446, but subsequently rebuilt by Cormac Laidir MacCarthy, Lord of Muscry, who also built castles at Kilcrea and Carrignamuck.

Read More
Irish Round Tower
"Irish round towers (Irish: Cloigtheach (singular), Cloigthithe (plural) – literally "bell house") are early medieval stone towers of a type found mainly in Ireland, with two in Scotland and one on the Isle of Man. As their name Cloigtheach indicates, they were originally bell towers, though they may have been later used for additional purposes. Generally found in the vicinity of a church or monastery, the door of the tower faces the west doorway of the church. In this way it has been possible to determine without excavation the approximate site of lost churches, where the tower still exists."
Surviving towers range in height from 18 metres (59 ft) to 40 metres (130 ft), and 12 metres (39 ft) to 18 metres (59 ft) in circumference; that at Kilmacduagh being the highest surviving in Ireland (and leaning 1.7 metres (5 ft 7 in) out of perpendicular). The masonry differs according to date, the earliest examples being uncut rubble, while the later ones are of neatly joined stone work (ashlar).[ The lower portion is solid masonry with a single door raised two to three metres above, often accessible only by a ladder. Within, in some, are two or more floors (or signs of where such floors existed), usually of wood, and it is thought that there were ladders in between. The windows, which are high up, are slits in the stone. The cap (roof), is of stone, usually conical in shape, although some of the towers are now crowned by a later circle of battlements.

Read More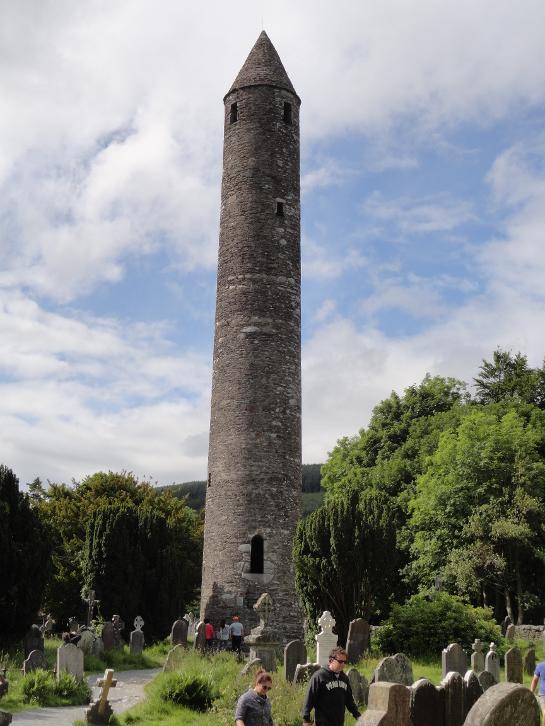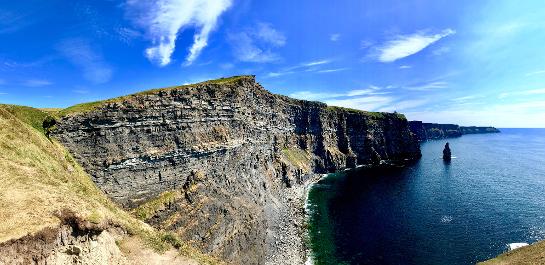 Cliffs of Moher

The Cliffs of Moher (/ˈmoʊ(h)ər/; Irish: Aillte an Mhothair) are sea cliffs located at the southwestern edge of the Burren region in County Clare, Ireland. They run for about 14 kilometres. At their southern end, they rise 120 metres (390 ft) above the Atlantic Ocean at Hag's Head, and, eight kilometres to the north, they reach their maximum height of 214 metres...
Read More


Celtic Cross
"The Celtic cross is a form of Christian cross featuring a nimbus or ring that emerged in Ireland and Britain in the Early Middle Ages. A type of ringed cross, it became widespread through its use in the stone high crosses erected across the islands, especially in regions evangelized by Irish missionaries, from the 9th through the 12th centuries. A staple of Insular art, the Celtic cross is essentially a Latin cross with a nimbus surrounding the intersection of the arms and stem. Scholars have debated its exact origins, but it is related to earlier crosses featuring rings. The form gained new popularity during the Celtic Revival of the 19th century; the name "Celtic cross" is a convention dating from that time. The shape, usually decorated with interlace and other motifs from Insular art, became popular for funerary monuments and other uses, and has remained so, spreading well beyond Ireland."