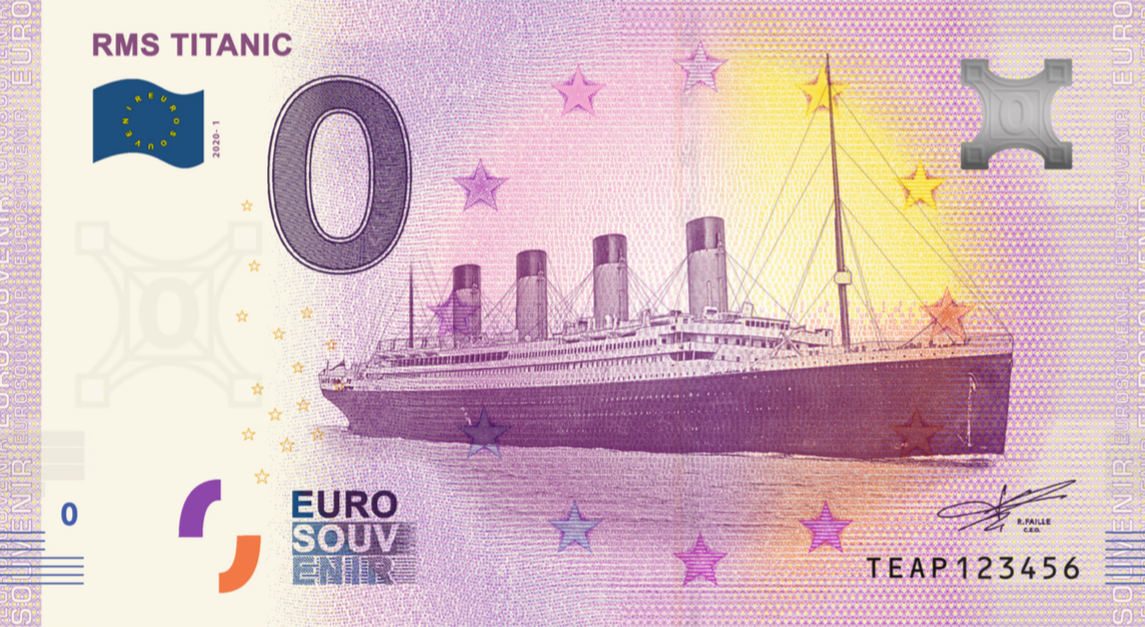 The Iconic RMS Titanic on a 0 Euro Banknote
A new motif that features the RMS Titanic will be added to the growing collection of the popular 0 Euro notes around the end of February. The iconic ship is an important part of Ireland's heritage, as it was built in Belfast in Northern Ireland. Many people around the world know the story of the ship that hit an iceberg and sunk from books and movies. The notes will be available in our online shop where they can be pre-ordered. Delivery will take place once the printing is finished, around the end of February.
RMS Titanic was a British passenger liner that sank in the North Atlantic Ocean in 1912 after striking an iceberg during her maiden voyage from Southampton to New York City. Of the estimated 2,224 passengers and crew aboard, more than 1,500 died, making the sinking one of modern history's deadliest peacetime commercial marine disasters. RMS Titanic was the largest ship afloat at the time she entered service and was the second of three Olympic-class ocean liners operated by the White Star Line. She was built by the Harland and Wolff shipyard in Belfast. Thomas Andrews, chief naval architect of the shipyard at the time, died in the disaster.